PLENTY ON OFFER
There's lots on offer in the coming months. A choice of local events, social dining, parties, entertainment, activities, days out, UK Weekends, and international Social Group Holidays!
We are able to offer a wide range of services. The current issue of Social Group Magazine includes a large menu of social events to choose from, and there should be plenty to appeal to all tastes and pockets (many being suggestions put forward by Members).
Plus, we can arrange all kinds of Experience Days to tick off your bucket list! Plus, there's a wide range of bespoke services! Plus, everyone can benefit from our popular Social Group Concierge Booking Service – ideal if you want us to find you accommodation if staying overnight after a party!
All events are offered subject to availability – we are sure everyone understands we cannot be responsible for bad weather or circumstances beyond our control.
SOCIAL GROUP TELEPHONE NUMBER
03456 121 770
Open 12noon – 7pm most days
Best time to call is 6pm – ish, between daytime and evening events.
Our customer-friendly telephone number is 03456 121 770.
Charges for an 03 number are the same as calling an 01 number. There is no additional charge if calling from a mobile. If you have a phone contract with inclusive minutes for either a landline or mobile, calls to our 03 number may in effect be FREE! Great value – looking after our customers!
If you get the answer phone, please leave a message and we'll be happy to call you back.
Members can also keep in touch via text messaging to our smart phone – when you join, you'll find the text messaging number in the back of Social Group Magazine.
Or you can email, or write in to our postal address, or follow us on Twitter.
LATEST NEWS
Recent weeks have been the busiest for several years, with lots of new members joining and several ex-members deciding to re-join for another year too.
Recent parties, meals, and activities have been enjoyable, with a nice atmosphere, and we've also had people away on holidays.
We're looking forward to some terrific events coming up in the months ahead, and look forward to seeing you out with us soon!
LATEST: we've added lots of new photos to this web site – please take a look!
For the latest on @Bristol_SG, CLICK HERE!
SOCIAL GROUP MAGAZINE
When first joining, all brand new members receive a FREE copy of Social Group Magazine!
For details of events, what's on, and how everything works, members are asked to refer to Social Group Magazine.
Social Group Magazine is published twice a year (SUMMER & WINTER), in two sections…
* 'SOCIAL' is our full colour magazine, with news, features, and photos from previous events. Plus details of forthcoming UK Weekends and International Social Group Holidays.
* 'EVENTS' is our local area programme of events. Social Group Magazine for BRISTOL features details of what's on in Bristol, plus Bath, Cotswolds, South Glos, Mendips, and North Somerset, including a choice of social events, meals, parties, walks, activities, days out, and much more!

For the latest news about @SocialGroupMag, CLICK HERE!
WHAT'S ON
We aim to offer a different programme of events every month and throughout the year. Sometimes we offer a choice of numerous smaller events each week and sometimes there is just one larger party or holiday. We aim to offer plenty to appeal to different tastes and all pockets.
WHAT'S ON – BRISTOL SOCIAL GROUP
There is a brief listing of WHAT'S ON BRISTOL at Bristol Events
Please refer to Social Group Magazine for full details of all events and what's on in your local area. Social Group Magazine has full details of each event on offer, including a description, directions, SAT NAV post code, and anything else you need to know.
WHAT'S ON – THE SOCIAL GROUP
All Social Group members are welcome to take part in any event in any Social Group area.
Please see our SOCIAL EVENTS website at Social Events
To book for events, just call the office during our opening hours!
All events are offered subject to availability.
SOCIAL GROUP PARTIES
We previously featured all kinds of parties – including dinner & disco, murder mystery, tribute nights, live entertainment, themed parties, 1920′s parties, James Bond parties, Christmas parties, and much more!
More parties soon!
SOCIAL GROUP DINING OUT
One of the things everyone seems to love about being a Social Group member is going out to dinner at restaurants and country pubs with the 'group of friends'.
We very much enjoyed the recent meals in Bristol and the surrounding area. Thanks for all the good company everyone!
Dining out with a group of friends is most enjoyable!
More social dining soon!
SOCIAL GROUP ENTERTAINMENT & CULTURE
We feature a whole range of entertainment and cultural events – previously including theatre, cinema, museums, art galleries, historic houses, gardens, tourist attractions, theme parks, music festivals, concerts, pub bands, and much more!
SOCIAL GROUP ACTIVITIES & ADVENTURE
Throughout the year, and especially through the summer, we offer a whole range of outdoor activities and adventure sports to try!
Previous indoor activities have included bowling, pub skittles, quasar, karting, table football, badminton, tennis, swimming, spa days, indoor climbing, pottery painting, table tennis, pub quiz evenings, and much more!
Previous outdoor activities have included walks, cycling, miniature golf, horse riding, canoeing, quad biking, karting, paintball, high rope adventure courses, segway, jet ski, rock climbing, abseiling, adventure caving, flying lessons, parachute jumps, surfing, archery, clay shooting, and much more!
On our international Social Group Holidays, we have featured boat trips, snorkeling, scuba diving, swimming with dolphins, camel riding, elephant trekking, alpine skiing, snowboarding, river tubing, volcano visit, rainforest zip wires, sea cave canoe adventure, visits to cultural sites and ancient ruins, outback safari, and much more!
PHOTOS FROM EVENTS
Members – any photos from events you wish to submit are gratefully appreciated, thanks!
BRISTOL'S PREMIER SOCIAL NETWORK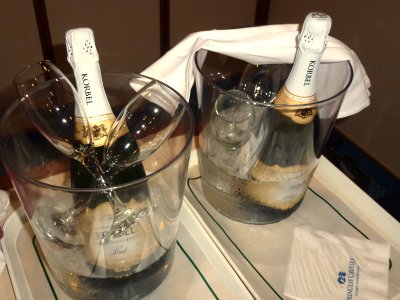 SOCIAL GROUP HOLIDAYS
Join in with organised international Social Group Holidays!
Previous organised group holidays have included France, Italy, Crete, Egypt, Dubai, Singapore, Malaysia, Hong Kong, Australia, Las Vegas & Wild West, Miami & Florida, Caribbean Cruises, Mexico, Alpine Skiing, American Sking, and many more!
To view the photos from previous Social Group Holidays,
CLICK HERE FOR INTERNATIONAL SOCIAL GROUP HOLIDAYS PHOTOS
To view the photos from previous Social Group Holidays,
CLICK HERE FOR INTERNATIONAL SOCIAL GROUP HOLIDAYS PHOTOS
TO LAS VEGAS & WILD NATIONAL PARKS USA
For our next Social Group Holidays,
CLICK HERE FOR INTERNATIONAL SOCIAL GROUP HOLIDAYS
SOCIAL GROUP UK WEEKENDS
Join in with organised UK Weekend Breaks!
Party weekends. Holiday weekends. Activity weekends.
For more about UK Party Weekends and UK Activity Weekends,
CLICK HERE FOR SOCIAL GROUP UK WEEKENDS
For our SOCIAL EVENTS website
CLICK HERE FOR SOCIAL EVENTS
SOCIAL GROUP EVENTS – SOUTH WEST ENGLAND
Join in with organised social events across the region!
For Social Group Events in Bristol,
CLICK HERE FOR BRISTOL SOCIAL GROUP EVENTS
For Social Group Events in Somerset,
CLICK HERE FOR SOMERSET SOCIAL GROUP EVENTS
For Social Group Events in Devon,
CLICK HERE FOR DEVON SOCIAL GROUP EVENTS
For Social Group Events in Cornwall,
CLICK HERE FOR CORNWALL SOCIAL GROUP EVENTS